What is Hypnosis?
Hypnosis is a deepened state of relaxation and a heightened state of awareness. You will feel deeply relaxed and you will be totally aware of what is going on around you. You will be completely in control and will not do anything that is against your morals or proper judgment. You will remember what you wish to remember from a Hypnosis/Hypnotherapy session.
What are some of the issues that Hypnotherapy can help you with?
fears/anxiety about labor and birth
depression
anxiety
stress management
weight loss
quit smoking
sports enhancement
decision making
relationship issues
comfortable birthing
birth trauma and other traumatic experiences
morning sickness
sleep issues
reaching and maintaining goals
pain reduction
fears and phobias
loss of a loved one
childhood issues
headaches
finding joy in your life
public speaking
relaxation techniques
past life regression
positive thinking
confidence building
increasing self esteem
feeling calmer and more centered
life transitions
Are you Hypnotizable? If you don't know click the button below.
Can you choose Hypnotherapy and other Therapy/Medical techniques at the same time?
Yes you can. Hypnotherapy can enhance other therapy or medical techniques. I do ask that you make your therapist or doctor aware that you are also using Hypnotherapy techniques.
Why hire me as your Hypnotherapist?
I really enjoy my work as a certified Clinical Hypnotherapist. It gives me extreme pleasure to know that I have helped guide a person to a more fulfilling, positive and joyful life. Things that have been plaguing you for years can be cleared up through hypnosis. Many times we don't even realize what is causing our problems. Hypnosis will help you to find it by accessing the subconscious mind. I guide you to heal those destructive thoughts and replace with positive thoughts that can bring huge changes to your life, your feelings, your thoughts and your personality.
Feel free to contact me for a free confidential discussion as to how Hypnotherapy can help you.
Are you stressed out? Click the button below to find out.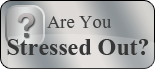 Rates
Sessions are $135 per session and last approximately 60 – 75 minutes. Purchase a 4 session package for $475. Children 12 and under are $85 per session and are shorter. Most issues require 3 – 4 sessions per issue. More intricate issues such as extreme weight loss may require 10 – 12 sessions.
Testimonials
Cheryl Lloyd is an amazing Hypnotherapist, guiding me gently through emotional blocks that I really wasn't sure I was prepared to face. There are very few people, if any, that I would trust with my subconscious, but after meeting Cheryl, I now know that there is definitely one person whom I will let guide me through the path to joy and enlightenment. She is the most gentle, calming soul I have ever met and I am truly blessed to have her in my life.
—————–
I went to see Cheryl before a huge life transition- I was moving out of the province with no set plans; no job, no place, and a car that might not make the drive. My time with Cheryl focused on self-esteem building and positive thinking. My experience was incredible- Cheryl was so approachable, professional and I have never before experienced such a deep state of relaxation. I left her place feeling warm and tingly with a smile that wouldn't leave my lips. It was from that moment on when people asked about my upcoming move, my automatic response changed from fear and apprehension to excitement and confidence. That was a couple of weeks ago, and in the first week and a half of my new adventure, I managed to land the perfect job, find a sweet place to live, and I bought a great car. I hear Cheryl's positive affirmations often as I'm going about my daily life and I don't doubt that her influence through Hypnotherapy is a huge reason for my success so far!